From the technical point of view, a good Web site should be deployed relatively quickly, be friendly to search engines so that they can be included in search results and can be deployed in different browsers.

From an aesthetic point of view, graphic design plays a very important role, it must be consistent with the guidelines of your company's corporate identity should be also pleasant and attractive to customers.

From a practical point of view, a good site should be easy to navigate, so that your customer can find what is looking to quickly and easily.


Website In 4000/-
Get A Customized Website In Just Rs 4000/-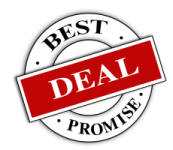 The total package for your website development includes:

500 Mb Web Space

5 Static (HTML) Web pages

5 POP3 E-Mail Accounts

1 Feedback Form

Website Submission To major Search Engines

Website Statistics

1 Year AMC
Rs.4000/-


From the standpoint of marketing, your site must comply with the light which is specifically assigned by the department or director of marketing your business.

These details seem simple but are usually omitted in part or in whole by most desarrollares and Web designers, on the other hand we put emphasis on them so that your site is developed with the best quality in all aspects.
A website has to be complete: the combination of design, content and ease of use, is the first maximum to be met for any page that can accommodate the demands of the public internet.

Delhi website designing has a great team of professionals dedicated to making your site design is pleasant, accommodating during the development of the corporate client to design the pages. You can also opt for advice and establishing a new image for exclusive internet.

Localization of content should be comfortable and intuitive, so that the site can be traveled in just a few clicks to complete. This will involve a survey of various types of information made available a hierarchy of pages that facilitate navigation.

Similarly, the pages are geared up to have maximum compatibility with the W3C, which makes a perfect display of your website in all browsers on the market
• Web Creation Of Portals And Web Applications :.
Delhi website designing undertakes projects of any scope, from allowing the company

advertised on the internet to new customers until the introduction of teleporting through the execution of remote applications, as well as applications for electronic commerce. In either aspect, we have qualified professionals to accommodate your internet needs.

Web applications are a complete computer program, where the frame showing the content is its own internet browser. Web applications offer the convenience of incorporating software that can be accessed from any Internet connection, allowing its employees and / or customers operate them with minimum requirements: an internet browser and basic knowledge.