Voice Broadcasting (Voice Blasts / Bulk Voice Calls)
What is it?
The simplest, fastest & most cost effective way to reach out to your target audience anywhere in India! Delhi Website Designing voice broadcasting service allows you to send pre-recorded voice message to hundreds or even thousands of mobile and landline phones with ease while managing the entire process right from the Web.
Plans & Pricing
Basic Plans
Voice Credits
Validity
Call Basis
(Indian Rs)
Price
(Indian Rs)
Attempt Basis
Price
(Indian Rs)
5000 Credits
1 Month
0.65
INR 3250
0.50
INR 2500
10000 Credits
Unlimited
0.60
INR 6000
0.55
INR 5500

Reseller Plans [No Set Up Cost]
1.00,000
Unlimited
0.57
INR 57000
0.42
INR 42000
2.00000
Unlimited
0.55
INR 110000
0.40
INR 80000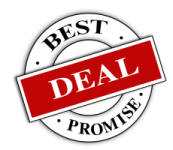 • FREE! Web Based Control Panel
• Easy To Use Interface. Complete Control over Voice Campaigns
• FREE! Voice Analytics and Comprehensive Campaign Reports
• Monitor, Measure and Track your Voice Campaigns.
• FREE! API for Custom Applications
• Unique reseller interface for your clients
• Crete unlimited users, or sub resellers in reseller control panel.
• Successful calls / Unsuccessful call logs
• Full Featured API
Delhi Website Designing Voice Broadcasting Service is perfect for:

• Alerts, Reminders, Notifications, Announcements
• Political and Social Campaigns
• Business Promotions and Marketing Campaigns
• School, College and Educational Institute Notifications
• Product and Service Updates

Features & Benefits of Our Service
• Fast and Reliable Delivery
• Support for National Do Not Call Registry Filtering
• Automatic re-dial of unsuccessful calls
• Scheduling of Calls
• Easy recording options for Voice Message
• No software to buy or download.
• PAN India Coverage (We support All Mobile and Landline Phones)


• Low Per Call Fee [Pay per use]. No Hidden Costs/Monthly charges.

How it works?
| | | | | | | |
| --- | --- | --- | --- | --- | --- | --- |
| Record Your Voice Message | > | Upload list of Phone numbers that you would like to call | > | Schedule Voice Campaign | > | System will automatically call phone numbers and play your pre-recorded voice message |